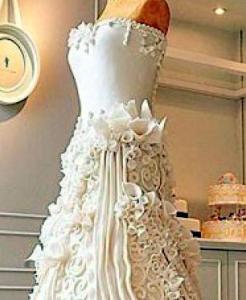 Wedding dress garment bags are a world of their own, and we have what you need to manage that world. Wedding gown garment bags protect the most important dress most women will ever wear, on the most important of occasions.
Style and fit go beyond the wedding gown, and extend to the bridal gown garment bag when you choose from our selection of stock items including:
Colors that suit – all white or white with gray trim.
Sizes that fit the wedding dress perfectly, with tapered 20″ gusset.
For better branding, we offer custom wedding dress garment bags with your logo, business information, and the colors of your choice. Branding for your business on these quality garment bags will stay in use for a long time and be seen by many. You can't say that about shopping bag advertising.
We also offer a selection of items that work along with you during fitting, including:
Tote bags – perfect to organize the bride's swatches, trim, undergarments, etc. between visits and on the way to the wedding.
Bridal gown fitting clips – no more pins. Just clamp these rubber-edged sturdy plastic clips to hold delicate fabrics securely.
Accessories – the bust forms, shoulder covers, tissue and other things that complete the job perfectly.
Give your brides and bridal party participants the best experience possible with the best bridal garment bags and related materials available. Contact us today to find out how you can get started with stock or custom wholesale wedding dress bags and accessories.